Firm Overview: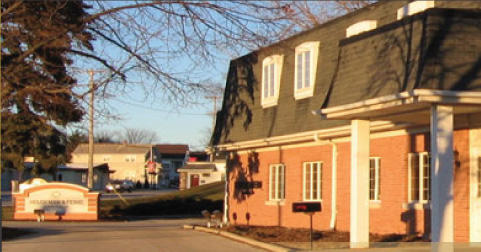 Since 1939, Houseman & Feind, LLP, has served the public, businesses, and municipalities throughout Wisconsin. Our firm takes pride in a high level of client satisfaction, and strives to continue providing services that resolve issues, further commerce, and vindicate the rights of our clients. Our lawyers believe in solving problems through negotiation and alternative dispute resolution, and will work to avoid the expense and uncertainty of litigation, but will act aggressively when litigation becomes necessary. Houseman & Feind, LLP, is dedicated to representing your rights to the fullest extent of the law.
Our firm is comprised of eight lawyers, a moderate size that allows us to serve clients on a personal level, insuring a level of communication and responsiveness not common in today's legal world. At Houseman & Feind, LLP, each client is treated on an individual basis, an affirmation of our local roots and our service-oriented approach. Our attorneys have expertise in multiple areas of the law, and bring the firm's combined experience to each matter we handle.
We thank you for taking the time to learn more about our firm, and look forward to serving you. Feel free to contact us when our assistance is needed.
Houseman & Feind, LLP, practices in many areas of the law, including personal injury, family law, business law, real estate, municipal law, zoning, land development, general litigation, estate planning, criminal/traffic litigation, and bankruptcy.